Every week, for the next 4 weeks, Ginny Leamy & The Leamy Team will be holding a drawing to give away a free $10 Starbucks Gift Card to one of the new registrants on our website. To enter the drawing, just click the "Register" link in the upper right-hand corner of our website and enter your information into the registration form provided. Create and enter your password and click the REGISTER button....and....Voila! You have entered the drawing!

**Terms and conditions apply. See below.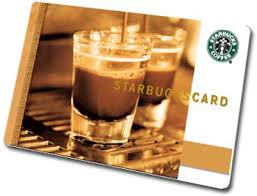 **Terms and Conditions: There can be only one registration per person and only one winner per drawing. You must register with current and accurate information in order to win. Odds of winning depend on the number of registrations received. Drawings will be held on Tuesdays and winners will be notified via phone and/or email. Good luck!